Reality Check for the Irish Artist / Booking A Music Gig In Ireland
I decided to write this post about Booking a Music Gig In Ireland. I have seen mass confusion in the Music community in Ireland and especially when it comes to getting gigs in Ireland. This post is targeted at those independent and original acts who want to have a career in the Music Industry and are finding it difficult to find ways to succeed. I've Titled It, " Reality Check for the Irish Artist ", Simply because Many artists are not applying some of the basics.
My Background
First of all, I am no Marketing professional but I have been in Business for over 30 years and spent most of that time working in Pubs and Music Venues. I was lucky enough to manage many of them and one of my main focuses was dealing with all kinds of artists and Bands.
I have booked countless acts over the years and have decided to tell you what is required from a Venue or Bar when looking for a gig.  The approach is a little more complicated for the original artist than it is for the Cover artist so I am giving you a full insight into what is required from a Bar/Venue Managers standpoint.
I feel that this is of Vital importance to the Artist as the Venue, in my opinion, is the life force of the Music Industry. As a previous Venue Owner myself I feel it my responsibility to share my knowledge so both the artist and Venue can reconnect to improve the Music Industry in Ireland
Venue/Bar Manager's standpoint, this is what is expected from original Acts.
First of all, most venue managers or pub Managers are dealing with dozens of artists every week and do not have an awful lot of time to spend with you. You need to come in and ask for the Manager or the person who is booking Music. If that person is not there, Do not leave your CD or whatever you have with the staff.  In most instances that CD or Material will not be listened too or looked at. Face to face meeting is the only way forward.
If you are not a local act and are touring or looking for gigs outside your areas then you have a few things to consider before you look outside your area. Have you a following locally? how big is it and how many will travel? Can you organize a bus to this outside event? If you haven't the following then the venue will look on you as a high risk and your chances of getting a gig are very poor. If they do offer you a slot it will either be you taking the door if there is a cover charge or offering you practically nothing to play. It's just not economic sense for you or the venue.
There are many acts out there that have no problem playing for very little, just to play somewhere else and spread themselves around the country. Not all of us have that comfort so it is important to know what way you want to approach the Pub or venue outside your locality.  Whatever route you decide to take make sure you use that experience to optimum effect.
Be Prepared 
Have CDs for sale and speak to anyone who may like your music. I can't say this enough  ( Ask people for their email address ) so you can maintain that connection and it will serve you well the next time you play at this venue in the future. It's all about making that connection with the venue and Venue manager on the night. Too often I have seen artists come and go without so much as a phone number or any follow-up. In a few weeks, you will be forgotten about. Keep that connection as these connections are your lifeline for the future.  As a Venue manager myself, nothing impressed me more than an act that knew what they were about. There are very few acts like this about today, unfortunately.
My advice on this is, build locally and have a strong presence there. Invite Acts to perform with you from outside your area and help them spread their music. Only invite acts that have the same attitude as you and are prepared to bring people or a busload down to support both you and them on the night. You, in turn, do the same for them and this is how the touring business works my friends. Venues will love you and want you to play. That's what Bands did years ago, Connected and toured together. Do your homework guys. Check out the biggest acts in the towns next to you and connect. Play with the best, Watch your own performance improve and your fan base grow. This is the only way to go !!
What are you costing the Venue?
If you are a local act, you must be able to demonstrate a good following or else you are no good to the Venue. For every 100 euros paid to a band, the Venue needs to put 300 to 400 into the till to cover that cost. This is not including overheads or staff employed on the night. All Artists must keep that in mind when negotiating a fee which is fair to everyone.
Some venues will have a budget for music on certain nights and are simply looking for Cover Bands that play what the customer wants to hear. They will only consider acts that have a following and are top class. If that act can play some covers then that's a big plus as the local customers might consider listening to both the covers and original songs. Some original artists refuse to play covers and that's fine but don't expect too many paid gigs. It's just not going to happen.
Be Prepared
In today's digital age there is no excuse not having all of these tools at your disposal.  Have an online press pack ready to show. Bring in your laptop or tablet and have the Manager actually see and hear you perform. Bring some headphones if necessary and have the manager listen in stereo of your best track. I have designed Pages on my website for this purpose. The page tells your story in very quick fashion as you do not have much time to impress the Venue Manager and secure that vital gig.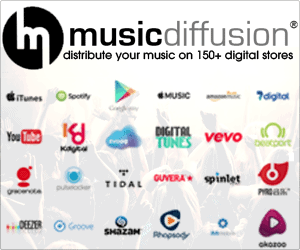 It is no good anymore to have big elaborate press packs to give out, It will not be read. Even the online press pack is too much nowadays. A quick glimpse of what you look like on stage, your best track and a small bit about you is the best introduction. If People want to look more closely after that then fine.
Have a decent set. Two hours is the norm for cover bands so original acts should have the same set in mind. An hour is no good to the pub or venue . 10 to close is the usual starting and finishing time. If you don't have enough material to play for two hours then consider bringing another act with you to fill up that time. You are giving the other act the opportunity to play and they will bring more followers in. Its all about money in the till at the end of the night so do your best to come up with other ways to bring more in, Remember you want to be called back for a later gig so make sure you give the venue a good first impression.
Setting Up
Nothing more annoying to a venue than an artist being late. It happens more than you might think. Be early and set up early. Don't have a long laborious soundcheck. Too many times I have heard amps screeching for long periods and customers leaving before the gig even starts ..You need to know your equipment !! Soundcheck should be no more than 10 minutes. When you are doing the sound check make sure you play one of your best tunes.
Get the audience interested from the start. Another thing is when you are finished with the sound check, tell the audience that you will be starting at whatever time, Seen this time and time again, artists finishing their soundcheck and just walking off the stage. Make an impression from the moment you step onto that stage
Performance
Be polite and respectful on stage. I've seen too many great Artists ruin their performance and credibility by using terrible language during their gig. Absolutely no need for it and this is a definite NO NO. I know this point will be argued by some and I can tell you that as a manager of many years I got to hear what is said after each gig. Just one example: I had one fabulous artist on one night and blew away the crowd with an unbelievable performance. After the show, all people could talk about with the Bad language and the performance was lost.
Don't be greedy if the night was poor for you.  Give some money back if you did not live up to the venues expectations. Ask yourself, Did I get out posters or enough posters? Did I do enough social media and create events?. Was the music good enough?, Did the people like the performance?. Do I need to improve? Ask yourself all the possible questions and don't go blaming anyone else, especially the Venue.
Get Feedback after the show
After the gig, mingle with the crowd and get feedback. Again Don't just say," you can find us on facebook and twitter"? The number of times I have heard that with Zero effect. Most people won't remember or care. Connect with them directly !!. Ask those interested in your music and performance for their email address so you can let them know when you are performing again. The venue is where you build relationships. Again I have seen too many artists have a great show. pack up and leave? What was the point in ever being there?
I have seen the best of Bands and singer-songwriters having no proper marketing plan employed whatsoever. It's a very sad thing to see especially when all the tools are there to use and are free. So many opportunities lost and from right under their noses. Do they realize that other Bands come to see them play and might want to connect? Connect Connect Connect is the name of the game people. Nothing else is good enough.
Build relationships
Form a good relationship with all the venues you play in. Definitely, have their email addresses and send them updates so you are fresh on their minds. I know from experience that I will read an email much quicker than look for an update on facebook. Be smart and also let the venues know of other artists that are out there and are looking to play. They will see you as an asset and someone in the know. You might even get to make a few quid for promoting some other artists to a venue that you know. Be enterprising and imaginative. Always be on the lookout for opportunities and collect up all your contacts by email guys. These contacts are worth their weight in Gold if treated correctly.
Further thoughts
After writing this post I went to bed and could not sleep because of something I left out so I am including it now... Probably the most vital information I could give you is about launching your Ep or album and it must be included in this post. Launching your music is the most satisfying thing any artist will do. After all the hard slog and money spent, You have now in your hands, your very own creation. There is no greater feeling than someone else appreciating your work and paying you for your CD.
For those of you who are seriously thinking of having a career in the Music Industry, you have no business launching any EP or Album unless you have all the steps in place that I mentioned above. Too many times I have seen artist after artist launching without the proper groundwork in place. Your Music must be given the greatest opportunity possible with a detailed plan many months or even years before considering a music Launch.
You need to know who your fan base is and not rely on a wing and a prayer. Realistically an artist should be building or have built a fan base way before considering any Ep or Album launch. You should have a strong following in your local area and also have a strong following in all the surrounding towns or counties. I have explained all of this in the steps above. It's no good launching in your local area and has nothing outside of that.
It's never too late to start again
For some reading, this information will be refreshing but for the more established artists, It may be quite depressing as they realize that everything they have done, has been done incorrectly. This is one of the main reasons I write this final point to this post. This is especially for those artists who are banging their heads of brick walls year after year. I have seen first hand some of the greatest Acts to come out of Ireland, having no real plan, no marketing, no real fan base and producing some of the best music you will ever hear. This is a sad fact guys and you may be one of them reading this Post.
I write this for you and realize all you have done and feel your pain. You got caught up in all the bull or doing things the old way. Producing great music, relying on the manager and looking for that major label to see your potential. It's not going to happen guys, without the basics mentioned above. Some of you will realize from this, that you will have to go back to the very beginning and start again. Some of you will not be prepared to do this and will carry on being disappointed in this vicious circle you can't seem to get out off.  You might feel that you have no choice and you can't go back as you have traveled too far to go back and start again. These decisions are entirely up to you.
Final Advice
All I can advise is if you really think your Music is good enough and you really want to succeed then you will have to do whatever is necessary to achieve this. If it's going back, then so be it. You can look at it as an advantage as you will have the experience, Equipment, Talent and stage performance to launch yourselves again quite quickly. All that is needed is some clever marketing after each gig and connecting with Really good acts outside your area.
This could be realistically done in a year and will have the required effect you look for..  Venues will work with you when you have all these steps in place. They want success just as much as you and are willing to help in anyway way so they too can survive and provide a place for you to perform. At the end of the day, it's all about economics and sustainability for everybody concerned.
You can do it
That's its guys really. I wanted to share this with you so you know exactly what to do and how to do it. It is not easy out there but make things easier on yourselves by applying these few points. If you apply some of these, I guarantee, you will definitely have much more success and will be on your way to having a career in the music industry. If you have any questions please feel free to ask me here by leaving a comment or leave a comment on my facebook.  Many thanks for reading my post and I sincerely hope it answers some of those questions you are looking for. I have another Part to this If you want to know more.
I have another blog the I wrote recently to upgrade this post a little. A little more advice along with some new developments about the ability to launch an album at your Venue and having all Cd sales registered towards the Irish Charts.  How to manage your own Music Career
MaulPark are Paul and Mark Byrne,Two songwriting Brothers from Coolock,on the Northside of Dublin.
Stemming from the embers of a Band called, Side One,who were very active on the Dublin Music scene
of the early to mid 80's. Playing predominantly a mixture of, Beatles, Jam, and  Motown covers, we soon
built up a strong local following..
We soon added more and more original material to our sets,and this led to us gigging with a Band called, The Zen Alligators, Who were made up of ex Horselips members,Eamon Carr and Johnny Fean.
This in turn led to us getting one of our songs(Diary of a Forgotten War) on to the
B side of a Live single they were Recording. We also had two tracks on an Album Called, Hip City Boogaloo
which was an Album that Featured some Dublin Bands who were on the scene at that time.
Fast Forward to the present and having moved away from the Music scene for a number of years, whilst
commitments to Family and kids took over. We decided a few years ago to get back to writing again and we are enjoying every track
Facebook Band Page      Reverbnation
Fiona Maria has been songwriting since childhood - she is a Wicklow based piano vocalist with an earthy sound.
Her music blends the distinct sound of the piano with her unique voice, gentle and edgy in quality. Her debut single "Never Pray" was released in April 2015, closely followed by her track "Raw". Her latest release "Sold" is a blend of electronica and indie style, with ethereal vocals that demonstrate just how far Fiona Maria's sound has come.
Her music has achieved airplay on radio in Ireland and in the UK and she has performed live on radio and performed headline gigs in Dublin. Her videos have been played on Irish TV and her music has been focused on for many reviews and interviews in both Ireland and abroad
Facebook Band Page        Official Website         Itunes
Some advice about the importance of email marketing for Bands in the Music business. Email Marketing is critical for a successful career in Music.
Since I started to get involved with helping the artist promote themselves in Ireland, I have come across time and time again the problem of Artist's not Marketing themselves properly.
They seem to be very good at facebook and twitter promotion but fail to realize that this is simply not enough.
Email Marketing has proven to be the best way to get any message across when promoting your product. So why is this?
Most people treat their email account for more personal correspondence. The email account can be best described as the person's real address and messages sent to that address are more likely to be taken seriously. There is a huge difference with contacting someone on facebook or twitter and the same person on a personal email. More time and effort is spent on the email as it is a place where the real day to day business of the individual is performed. Job applications, Career contacts, bills, purchases etc are all done here so it is definitely a place of vital importance.
The problems with sending out Mass emails are many. The first thing to remember is you cant simply send out emails from your Regular Gmail or regular account. It must be sent from an email platform that will send your message out on an individual basis. Sending out any other way will end up in the spam folder and your message will be deemed as a nuisance. You also give others the opportunity of seeing all the other email addresses you have spammed and this can cause all sorts of problems as each contact are entitled to have their email kept private. I have seen this first hand, people sending out mass emails from a Gmail account and all the email addresses available for all to see. It is done mostly out of ignorance by someone who has no idea how to do this correctly.
There are lots of email platforms out there with a few that stand out. My choice is Mailchimp as it has all you need for starting off with your campaign. It is also free to use up to 1000 emails and you can send 12,000 emails per month without any charge. This is an incredible service and the majority of musicians will not need to look anywhere else when promoting their Music. Having 1000 fans is a huge number for most and if by chance you have more than that, you will be well able to afford the extra few euros a month to sustain your growing Fanbase.

Steps to consider when opening a mailchimp Account
Step 1
Once you sign up you will be asked to transfer all your existing email addresses from Gmail, Yahoo etc to start you off with your campaign. When that is done I would advise that you go through that email list and take off anyone that you think will not be interested in your campaign. You will be surprised at how many you have collected up over the years so be sure to check everyone and uncheck the ones that are of no use to you.
Step 2
You will see that there are some really cool templates available to fill out. Whatever it is you are trying to get across there is a template there to help you. Play around with the templates and see what ones are best for you. You can send out some preview emails to see how they look from your own email or a friends email.  It is important to get this right before sending out a mass email.
Step 3
Make sure that you have the name of the person associated with each email. The reason for this is when the emails go out, The software is designed to personalize each email with the name of each person you are sending your email too. This is vital as you are personally reaching out to each individual.
Step 4
On the first mass email you send out, Ask them for permission to receive your emails in the future and if they are not interested then ask them to simply unsubscribe as you do not want to disturb them with emails that they are not interested in. You will get a few that will unsubscribe so don't worry, It's not personal. Make your first email very personal and explain to everyone what you want to achieve in the years ahead.
Step 5
Do not Bombard people with emails or you will lose many from your list. One or two per month is plenty and make sure that you inform everyone about some new developments in the email. Maybe a free download or a first look at a new project. Let them know that they are the first to hear about this news. Get them excited about your new release or video. There are so many things you can experiment with here, so the sky is the limit. These are the people that will buy your story and your music so treat them like royalty in every email.
Step 6 
If you have a website, get your signup form from MailChimp onto the website. It's very easy to do. It's simply a matter of copying and pasting the widget and putting it onto the website.  I myself can also put up your widget on your profile pages here to collect emails for you also. The profile pages I do here for the artist are as good as a website and its free. MailChimp is also free so there is no excuse why you wouldn't do this to get yourself out there,
Step 7
MailChimp has a mobile app that is absolutely necessary for this day and age. What is so important about this is when you are meeting someone, whether it's a new contact or a fan, You can simply ask them for their email address and put it into the App right away. The amount of lost opportunities that I have seen is mind boggling when it comes to this. I have seen bands swamped with new fans and no details being asked for? Its criminal in this day and age.  It's no good telling people you can find us on facebook or twitter after a gig. You will be forgotten about the next day and the contact is lost forever. Get that information after each gig and have your app ready to put all those emails into your email account. It will only take a few minutes after each gig and will make the world of a difference.
All the tools are there my friends and are totally free to use. If you are serious about marketing and promoting yourselves then the time is now. Get on this right away.  You are only a few steps away from having a real business with real contacts and more success.
The Story behind the Simon Gigs Started in the summer of 2013 when I visited Dublin for a job interview and couldn't get over the amount of homeless people laying about the streets of Dublin. I was under no illusion that some of them had addiction problem but Its was very apparent that a large number were simply down on their luck and had found themselves homeless .When i got home I did a bit of research and found the problem to be at a critical stage with very little being done about it. Being an Irishman makes me very proud and having such a homeless problem made me sick to my stomach. What has happened in this country before and after the crash can only be described as criminal. The sickening thing about this debacle is our Government are doing very little for the Homeless and the Irish people. Our children have left our shores and those who are left , have a very difficult future. So many people in need in every aspect of Irish life and more pressures being put on us each and every year. With all of these pressures it is becoming more difficult to help those who need it.  No only are we be subject to undue hardship but our identity is being eroded away with some much be expected from us. Our generosity is renowned all around the world and this generosity has being abused to a point where we just cant give anymore.
With all that in mind I attempted to try and come up with ways of helping the homeless. I had being working with the the Irish Artist since 2005 and trying to come up with ways to create opportunities for them. The Irish Music Industry has long being a huge problem with Talented Artists having very little opportunity to have their music heard. This is not a new phenomena in Ireland but one that is effecting the entire world. New music is simply not getting through. There are several reasons for this but its mainly down to Major labels having complete control over the entire Music Industry  .  Along with that, The whole structure of music promotion has completely changed. Some would argue that this is a direct result of the Main Music Labels influencing these changes. We are living in a new age and social media is an important way to do business today. While the Elites in the business have used this process to is optimum effect , the new artist are being left behind .
Recently there has being a new movement within the Independent artist community and the new artist are beginning to realize that to get in the game they must adapt and learn the process. I can see a whole new Music revolution happening very soon as more and more educate themselves in the processes of the new Music Business. The possibility of succeeding independently will be a reality.
So what did i come up with you may ask? I created a very simply platform that involved new Artists playing at a charity gig for the homeless.  " The Simon Gigs " was created in 2013 and had its first showcase in the quays Galway in  2014.  The Idea behind this was raising Money for the Simon Communities Ireland.  I also wanted to showcase new and upcoming talent from all around Ireland . I wanted to encourage, market, promote and create a network so this new way forward could be realized. I was under no illusion that this would be a long Journey but the Journey needed to be taken. I wanted to point the Irish Artist in the right direction so they could create their own opportunities and at the same time be inspired by helping others who needed it. It was an ambitious idea and one that I believed in with all my heart.
The first year was a struggle and most people thought i was mad but I had to do it. I was unemployed at the time and every penny I had was put into the project. The response i received from Artists was amazing with dozens wanting to perform and help out . I was hoping that their efforts would be fruitful and that opportunities would be created . I was hoping that the people of Galway would support this just cause and come out and support.  For whatever reason it just didn't happen . I dont regret it and I was proud that I had organised such and event ( unemployed ) and without any help what so ever. We got to listen to Singer, songwriters , comedians and some of the best Bands around. I made friends and am still in contact with many of the acts that performed. I realized that Rome wasn't built in a day and that I would not give up .
I ended up in Sligo in 2015 and took a pub on the outskirts of the town. A lovely pub I have to say and I imagined myself there for the remain part of my working life.. I filled it with everything necessary to assist the independent artist. A full PA and sound engineer when requested and a room if needed.  Everything that could have being possibly done was done to create a venue dedicated to the unsigned Artist. All that was needed was the support of the local artists. Again for what ever reason this did not happen. I cant tell you how disappointed i was but i carried on regardless. I had "The Simon Gigs " in 2015 and again the support from artists from all over Ireland was humbling.  The gigs were of outstanding quality , Singers , songwriters and bands from all over Ireland graced that stage. It was definitely a more successful campaign from the year previous and I was happy enough with the attendance .
It was the middle of last year that i decided the Venue wasn't working  . I dreaded waking up every day and had exhausted my health and finances. I set a date for leaving and decided to have another Gig for the homeless before I left . I decided that I would leave with my head held high and knowing that I had done everything possible to make my venue a success. The crash was definitely the cause of this business not being able to sustain itself . The money is simply not there and people are struggling to live in the west and northwest of Ireland.  Dispute all this I was supported by the artists once again and they came down for the 2016 " Simon Gigs "..
I left the Venue in Sligo somewhat disappointing but thats life. I managed to continue with the simon gigs for another 2 years and raised over 3,500 euros. That wouldn't have happened without the gigs. I made some good friends and many of the Artists connected with one another to work together on other projects.. Sometimes i wonder why I bother to do this but its in my nature to help . It dosnt matter if I am struggling myself . As long as I am able I will continue to do this. Its the Irish in me and no crash or government will prevent me from helping my fellow man.. I haven't decided where this year's  Simon Gigs will be but it will happen somewhere. I am hoping to get the same support that I got in the last 3 years. Those who have supported me and helped raise funds for the homeless , I send you a massive thanks.
Lets make 2017 the best year so far..
Tommy Keyes was the keyboard player for Sidewinder, a mainstay of the Dublin rock scene in the late 1970s, and wrote many of their most popular songs.   Nearly 40 years later, after a career outside music that left no time for gigging, he returns with a stockpile of great songs that defy categorisation.  Rock?  Pop?  "It's 1970s singer-songwriter music", he says, "because that's what I am."
Recorded with some of Ireland's greatest session musicians, his albums are very different from anything else that's being released these days, but sample some of the songs and you are guaranteed to be hooked.
Facebook Band Page   Official Website
Paul Sweeney is an acoustic guitarist from Irvinestown in Northern Ireland. He writes acoustic instrumentals with a Celtic/Folk influence and in 2015 he released the first of his "Acoustic Demo" Eps which showcased 8 emotive tracks. This was followed up by his 2nd acoustic demo Ep in 2016 and in February 2017 he released his latest instrumental "Only Now".
These are available on his bandcamp site or on all streaming sites. His influences range from Van Morrison, Paul Brady, Nick Drake, John Martyn to Richard Thompson, Mark Knopfler and Eric Clapton.
Reverbnation BandCamp Facebook Band Page
Donal Coghlan is a singer songwriter who has returned to the music scene after a very lengthy absence from it . Donal is a singer songwriter in the true sense of the word and his songs reflect the everyday life and changing issues that visit us all. He has released a four song EP of self penned and performed songs called My Journey in 2014.
Since then Donal has had several radio interviews on Near FM and received very good reviews of his EP .He has played at some of the countries popular singer songwriter sessions such as the Coffin shed and the Purple Sessions .Donal is very passionate about helping people and has played at all of "The Simon gigs " for the homeless to date and has promised to continue to do so as long as he is able.
Donal has also being helping the Irish Artist and  runs a  very successful monthly session for singer songwriters in Clonmellon called the Cafe Sessions. The cafe sessions are hosted in an intimate setting in the local coffee shop where the general public get to hear the Artist close up and personal. No amps , No mics, just the artist and their creative instrument seated in front of a small audience . Donal's passion is to allow the artist to be seen in their natural form and bring some of the old tradition of storytelling and song ( which has being somewhat lost to us ) back to this quite unique setting.  You can feel the connection between Artist and listener as the artist pours their inner thoughts into song. An understanding is established and the singer Songwriter get to express this pure form the way it was meant.. 
Review from  Brendan Keane
The fact that Coghlan sings as opposed to 'belting' [a slightly shouty approach adopted by some blues vocalists] actually gives the song added commercial appeal. In a way his vocal style gives added authenticity to the track as it comes across as a song about regrets but written from the perspective of an ordinary, everyday guy, who can best highlight his feelings through the blues.
From a production and arrangement perspective. The sound is never overindulgent and that is exemplified on 'How Have You Been Out There'. The guitars are clean with the 'sound' coming from fingers rather than effects and that level of feel is something that a musician either possesses or doesn't. It's inherent and, in the case of Coghlan, it's obvious.
Facebook Band Page    Cafe Sessions    Google Music    iTunes    Spotify