Reality Check for the Irish Artist / Booking A Music Gig In Ireland
I decided to write this post about Booking a Music Gig In Ireland. I have seen mass confusion in the Music community in Ireland and especially when it comes to getting gigs in Ireland. This post is targeted at those independent and original acts who want to have a career in the Music Industry and are finding it difficult to find ways to succeed. I've Titled It, " Reality Check for the Irish Artist ", Simply because Many artists are not applying some of the basics.
My Background
First of all, I am no Marketing professional but I have been in Business for over 30 years and spent most of that time working in Pubs and Music Venues. I was lucky enough to manage many of them and one of my main focuses was dealing with all kinds of artists and Bands.
I have booked countless acts over the years and have decided to tell you what is required from a Venue or Bar when looking for a gig.  The approach is a little more complicated for the original artist than it is for the Cover artist so I am giving you a full insight into what is required from a Bar/Venue Managers standpoint.
I feel that this is of Vital importance to the Artist as the Venue, in my opinion, is the life force of the Music Industry. As a previous Venue Owner myself I feel it my responsibility to share my knowledge so both the artist and Venue can reconnect to improve the Music Industry in Ireland
Venue/Bar Manager's standpoint, this is what is expected from original Acts.
First of all, most venue managers or pub Managers are dealing with dozens of artists every week and do not have an awful lot of time to spend with you. You need to come in and ask for the Manager or the person who is booking Music. If that person is not there, Do not leave your CD or whatever you have with the staff.  In most instances that CD or Material will not be listened too or looked at. Face to face meeting is the only way forward.
If you are not a local act and are touring or looking for gigs outside your areas then you have a few things to consider before you look outside your area. Have you a following locally? how big is it and how many will travel? Can you organize a bus to this outside event? If you haven't the following then the venue will look on you as a high risk and your chances of getting a gig are very poor. If they do offer you a slot it will either be you taking the door if there is a cover charge or offering you practically nothing to play. It's just not economic sense for you or the venue.
There are many acts out there that have no problem playing for very little, just to play somewhere else and spread themselves around the country. Not all of us have that comfort so it is important to know what way you want to approach the Pub or venue outside your locality.  Whatever route you decide to take make sure you use that experience to optimum effect.
Be Prepared 
Have CDs for sale and speak to anyone who may like your music. I can't say this enough  ( Ask people for their email address ) so you can maintain that connection and it will serve you well the next time you play at this venue in the future. It's all about making that connection with the venue and Venue manager on the night. Too often I have seen artists come and go without so much as a phone number or any follow-up. In a few weeks, you will be forgotten about. Keep that connection as these connections are your lifeline for the future.  As a Venue manager myself, nothing impressed me more than an act that knew what they were about. There are very few acts like this about today, unfortunately.
My advice on this is, build locally and have a strong presence there. Invite Acts to perform with you from outside your area and help them spread their music. Only invite acts that have the same attitude as you and are prepared to bring people or a busload down to support both you and them on the night. You, in turn, do the same for them and this is how the touring business works my friends. Venues will love you and want you to play. That's what Bands did years ago, Connected and toured together. Do your homework guys. Check out the biggest acts in the towns next to you and connect. Play with the best, Watch your own performance improve and your fan base grow. This is the only way to go !!
What are you costing the Venue?
If you are a local act, you must be able to demonstrate a good following or else you are no good to the Venue. For every 100 euros paid to a band, the Venue needs to put 300 to 400 into the till to cover that cost. This is not including overheads or staff employed on the night. All Artists must keep that in mind when negotiating a fee which is fair to everyone.
Some venues will have a budget for music on certain nights and are simply looking for Cover Bands that play what the customer wants to hear. They will only consider acts that have a following and are top class. If that act can play some covers then that's a big plus as the local customers might consider listening to both the covers and original songs. Some original artists refuse to play covers and that's fine but don't expect too many paid gigs. It's just not going to happen.
Be Prepared
In today's digital age there is no excuse not having all of these tools at your disposal.  Have an online press pack ready to show. Bring in your laptop or tablet and have the Manager actually see and hear you perform. Bring some headphones if necessary and have the manager listen in stereo of your best track. I have designed Pages on my website for this purpose. The page tells your story in very quick fashion as you do not have much time to impress the Venue Manager and secure that vital gig.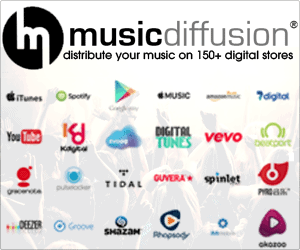 It is no good anymore to have big elaborate press packs to give out, It will not be read. Even the online press pack is too much nowadays. A quick glimpse of what you look like on stage, your best track and a small bit about you is the best introduction. If People want to look more closely after that then fine.
Have a decent set. Two hours is the norm for cover bands so original acts should have the same set in mind. An hour is no good to the pub or venue . 10 to close is the usual starting and finishing time. If you don't have enough material to play for two hours then consider bringing another act with you to fill up that time. You are giving the other act the opportunity to play and they will bring more followers in. Its all about money in the till at the end of the night so do your best to come up with other ways to bring more in, Remember you want to be called back for a later gig so make sure you give the venue a good first impression.
Setting Up
Nothing more annoying to a venue than an artist being late. It happens more than you might think. Be early and set up early. Don't have a long laborious soundcheck. Too many times I have heard amps screeching for long periods and customers leaving before the gig even starts ..You need to know your equipment !! Soundcheck should be no more than 10 minutes. When you are doing the sound check make sure you play one of your best tunes.
Get the audience interested from the start. Another thing is when you are finished with the sound check, tell the audience that you will be starting at whatever time, Seen this time and time again, artists finishing their soundcheck and just walking off the stage. Make an impression from the moment you step onto that stage
Performance
Be polite and respectful on stage. I've seen too many great Artists ruin their performance and credibility by using terrible language during their gig. Absolutely no need for it and this is a definite NO NO. I know this point will be argued by some and I can tell you that as a manager of many years I got to hear what is said after each gig. Just one example: I had one fabulous artist on one night and blew away the crowd with an unbelievable performance. After the show, all people could talk about with the Bad language and the performance was lost.
Don't be greedy if the night was poor for you.  Give some money back if you did not live up to the venues expectations. Ask yourself, Did I get out posters or enough posters? Did I do enough social media and create events?. Was the music good enough?, Did the people like the performance?. Do I need to improve? Ask yourself all the possible questions and don't go blaming anyone else, especially the Venue.
Get Feedback after the show
After the gig, mingle with the crowd and get feedback. Again Don't just say," you can find us on facebook and twitter"? The number of times I have heard that with Zero effect. Most people won't remember or care. Connect with them directly !!. Ask those interested in your music and performance for their email address so you can let them know when you are performing again. The venue is where you build relationships. Again I have seen too many artists have a great show. pack up and leave? What was the point in ever being there?
I have seen the best of Bands and singer-songwriters having no proper marketing plan employed whatsoever. It's a very sad thing to see especially when all the tools are there to use and are free. So many opportunities lost and from right under their noses. Do they realize that other Bands come to see them play and might want to connect? Connect Connect Connect is the name of the game people. Nothing else is good enough.
Build relationships
Form a good relationship with all the venues you play in. Definitely, have their email addresses and send them updates so you are fresh on their minds. I know from experience that I will read an email much quicker than look for an update on facebook. Be smart and also let the venues know of other artists that are out there and are looking to play. They will see you as an asset and someone in the know. You might even get to make a few quid for promoting some other artists to a venue that you know. Be enterprising and imaginative. Always be on the lookout for opportunities and collect up all your contacts by email guys. These contacts are worth their weight in Gold if treated correctly.
Further thoughts
After writing this post I went to bed and could not sleep because of something I left out so I am including it now… Probably the most vital information I could give you is about launching your Ep or album and it must be included in this post. Launching your music is the most satisfying thing any artist will do. After all the hard slog and money spent, You have now in your hands, your very own creation. There is no greater feeling than someone else appreciating your work and paying you for your CD.
For those of you who are seriously thinking of having a career in the Music Industry, you have no business launching any EP or Album unless you have all the steps in place that I mentioned above. Too many times I have seen artist after artist launching without the proper groundwork in place. Your Music must be given the greatest opportunity possible with a detailed plan many months or even years before considering a music Launch.
You need to know who your fan base is and not rely on a wing and a prayer. Realistically an artist should be building or have built a fan base way before considering any Ep or Album launch. You should have a strong following in your local area and also have a strong following in all the surrounding towns or counties. I have explained all of this in the steps above. It's no good launching in your local area and has nothing outside of that.
It's never too late to start again
For some reading, this information will be refreshing but for the more established artists, It may be quite depressing as they realize that everything they have done, has been done incorrectly. This is one of the main reasons I write this final point to this post. This is especially for those artists who are banging their heads of brick walls year after year. I have seen first hand some of the greatest Acts to come out of Ireland, having no real plan, no marketing, no real fan base and producing some of the best music you will ever hear. This is a sad fact guys and you may be one of them reading this Post.
I write this for you and realize all you have done and feel your pain. You got caught up in all the bull or doing things the old way. Producing great music, relying on the manager and looking for that major label to see your potential. It's not going to happen guys, without the basics mentioned above. Some of you will realize from this, that you will have to go back to the very beginning and start again. Some of you will not be prepared to do this and will carry on being disappointed in this vicious circle you can't seem to get out off.  You might feel that you have no choice and you can't go back as you have traveled too far to go back and start again. These decisions are entirely up to you.
Final Advice
All I can advise is if you really think your Music is good enough and you really want to succeed then you will have to do whatever is necessary to achieve this. If it's going back, then so be it. You can look at it as an advantage as you will have the experience, Equipment, Talent and stage performance to launch yourselves again quite quickly. All that is needed is some clever marketing after each gig and connecting with Really good acts outside your area.
This could be realistically done in a year and will have the required effect you look for..  Venues will work with you when you have all these steps in place. They want success just as much as you and are willing to help in anyway way so they too can survive and provide a place for you to perform. At the end of the day, it's all about economics and sustainability for everybody concerned.
You can do it
That's its guys really. I wanted to share this with you so you know exactly what to do and how to do it. It is not easy out there but make things easier on yourselves by applying these few points. If you apply some of these, I guarantee, you will definitely have much more success and will be on your way to having a career in the music industry. If you have any questions please feel free to ask me here by leaving a comment or leave a comment on my facebook.  Many thanks for reading my post and I sincerely hope it answers some of those questions you are looking for. I have another Part to this If you want to know more.
I have another blog the I wrote recently to upgrade this post a little. A little more advice along with some new developments about the ability to launch an album at your Venue and having all Cd sales registered towards the Irish Charts.  How to manage your own Music Career